Go Karting Mainstay
The Go Karting Try outs
It was a fine day when Mainstay decided to run try outs for it's corporate team. We were gearing up for the inter-corporate Go-karting championships. We had room for 5 on the team, but we had plenty of contenders. A turnout of over 30! We ran them through their paces. We then put them through a couple of gruelling laps. The best 5 made it to the corporate team. We now look forward to the commencement of the championship where we will be taking on the big honchos of the corporate go-karting world.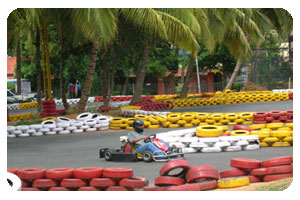 Here's one of our dare devils!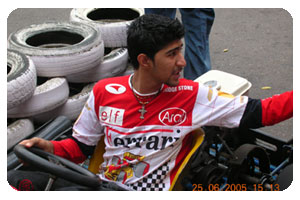 Schumacher in training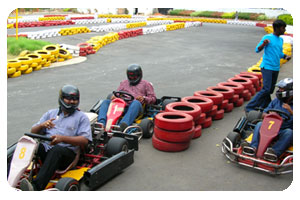 That's Keshav, who is aiming to be the team mascot.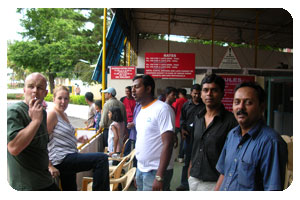 Jennifer, Malcolm, Ashok, Nagaraj and Rakesh sharing a quiet moment away from the crowd…