Football Mainstay
The Soccer Tournament
The first one is always the hardest. Not so! Mainstay had a great team in it's first ever corporate soccer tournament. Not only did we prove worthy opponents, but made it all the way to the Semi-Finals too! We of course, faced some tough opponents, but then we had a blast. Out team was assembled hardly a week before the tournament and had just a couple of days to cram in some practice sessions. That didn't deter them, of course!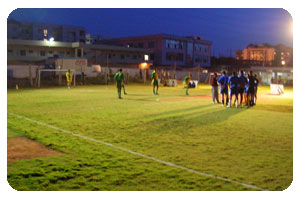 Practice make perfection… Here's our team busy aiming for it.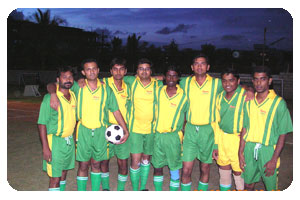 The Mainstay team…. Onwards to Glory…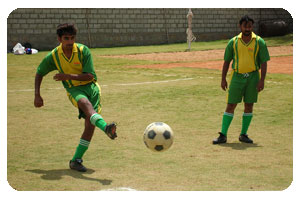 Majid striking the ball and Haris striking a pose.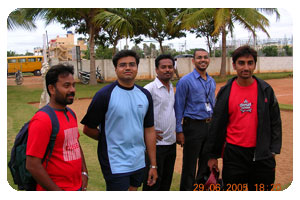 Haris, Majid and Alvin before the match along with their audience